We are working very hard on Apollo right now. We are very open about our roadmap, and anybody who has emailed us over the last couple of weeks knows exactly what we are doing.
We have just rolled out, for all the workspaces, two new -- and important -- features.
The first one is the possibility to upload your own company's logo in Apollo: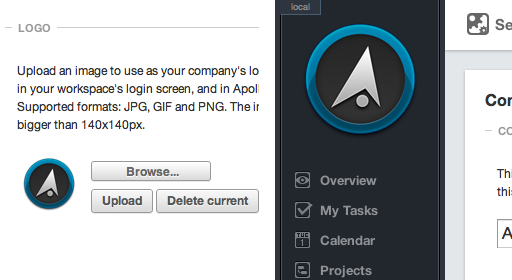 UPDATE: Yes transparent PNGs are now supported!