We are working very hard on Apollo right now. We are very open about our roadmap, and anybody who has emailed us over the last couple of weeks knows exactly what we are doing.
We have just rolled out, for all the workspaces, two new -- and important -- features.
The first one is the possibility to upload your own company's logo in Apollo: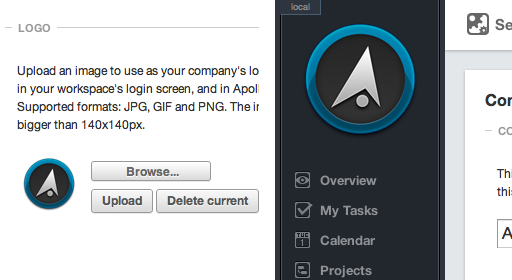 UPDATE: Yes transparent PNGs are now supported!
This will change the image on the top left hand side of Apollo; this will look fantastic, especially if you have external users coming into Apollo -- they will see your logo right there.
This improvement also goes hand-in-hand with the possibility of theming Apollo. From now on, you are able to chose the colour scheme you prefer: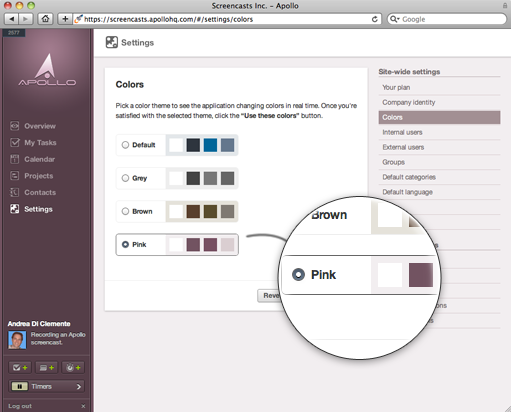 This will also help you brand Apollo to match your company's colours.
Only the account owner can make these changes, for obvious reasons: this feature is all about branding, and it will affect every user logging into that particular workspace.
The possibility to theme Apollo more drastically will come later -- and it will! We are just a little busy developing those important features (especially for contacts) that so many of you are requesting right now.
Enjoy!