Hi there!
Today we're going to introduce a minor tweak, that kept being requested by our users very often. So we obliged. Hope most of you will appreciate!
As a default option, the task list page of an Apollo project has always shown the last 3 completed tasks in each list. This can be useful, in a multi user environment, to let people have a wider outlook of the latest accomplishments. Of course this is less useful for the solo players out there, which don't want or don't need to be reminded what they did last time.
With this new feature, we're giving users a choice: at the Settings -> Preferences page you'll find a new option. Just tick the checkbox 'Hide completed tasks by default' and you're done.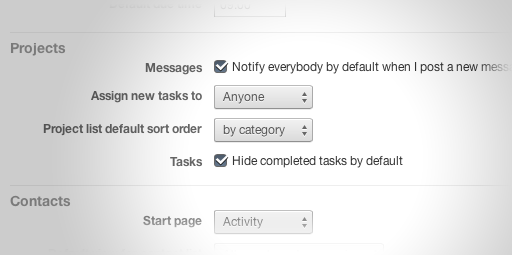 Of course this option can be reverted anytime simply unchecking the box.
Enjoy!