If you are one of the many users who have access to Apollo Mobile Beta, you will be glad to know that there is some news you were probably looking forward to. (Speaking of Apollo's mobile site, if you are interested in gaining access drop us an email with your workspace name!)
The first improvement is writeboard access within the mobile site. We don't (yet) allow write access yet. However, you can now view a writeboard, and write a comment to it: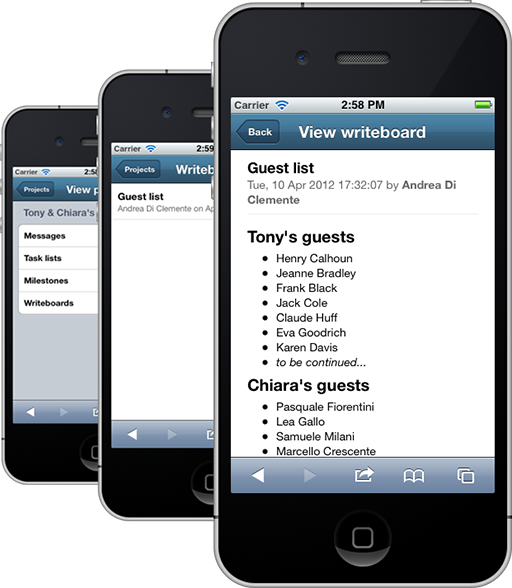 Another improvement is in the possibility to view what contact is connected to a project within the mobile site (this information was not available earlier); this is what it looks like: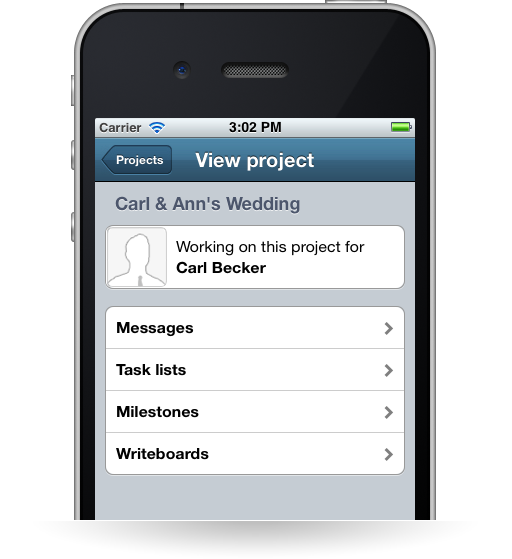 The mobile site is slowly getting better. Creating a mobile site, rather than a native application, means that we only have to work on one code base for any device out there. This is a definite plus.
One thing that is missing to the mobile site, at least for now, is the availability of timers. They are still in the pre-design stage, but we recognise that it would definitely be great having them there.