Hi there,
Many of our users today noticed that we have deployed a new version of Apollo. Sometimes, new versions are rolled out without our users even noticing. This time it's different: we have released some major improvements. First of all, Apollo now has a new overview: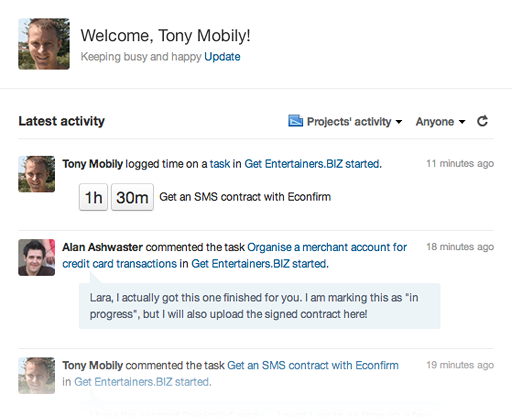 We listened very carefully to our users, while shaping the overview. The old overview had several shortcoming, and we believe we addressed most of them here. In Apollo's new overview, you can see what's going on in your workspace as a whole: people's comments, messages, new tasks, all appear in a stream-like view. Filtering options are very important here: you can view activity on projects, or on contacts; or, you can filter it by user, so that you can see exactly what your fellow co-workers have been up to:

Information that you could find in the old overview is still there: it's been shortened, and places on the top right hand side.

The other great feature we have just released is the Capsule contact importer: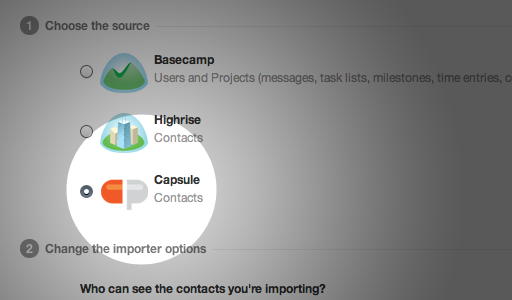 We had several users asking for an importer at the same time. We gave priority, also because we figured out that Capsule's contact export was much more comprehensive than Highrise's: it included notes on contacts and emails attached to them. Apollo imports them all as comments on contacts.
There are several more improvements here and there — have a look at our Apollo changelog to see what's been keeping us busy.
As always, keep comments and requests coming!