Hi friends! Apollo keeps improving. Some of the changes are minor, and yet important to many users. Two of such improvements which made it into Apollo were the new drag&drop and "Remember me" in the login screen. Let's have a look.
Drag & drop
We improve drastically the drag&drop in Apollo's task lists. It was only a graphical improvement: the new drag&drop is much more user-friendly, as you can "see" the task as you move it around, and you get a very clear visual cue on where you can drop it.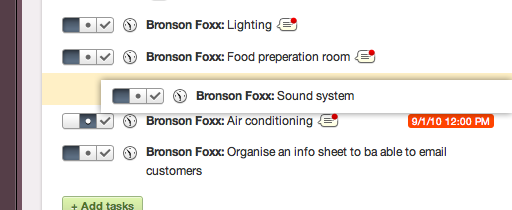 Remember me
It's now possible to tick the "Remember me" box in Apollo; this will make sure that you will stay logged in without having to type your password. This mechanism will expire if you don't login for more than one week. Some users complained that they had to type their passwords several times from their own trusted computers. One can argue that security should be considered more important than the inconvenience of typing your password. To us, the most important thing is that users have a choice.

Stay tuned for more improvements!
Merc.