Hello friends!
With Apollo, you can attach files to messages and comments. This is a much needed feature: web designers often use messages and comments to show drafts; business people might share a contract draft or a business proposal; and so on.
On the 3rd of December, we introduced a feature that allowed you to preview a file without actually downloading it:

We wanted to do a little better: for a selected range of file formats (which will no doubts grow), we now also allow a lightbox preview of files. You can now click on a recognised file, and view it in its original size: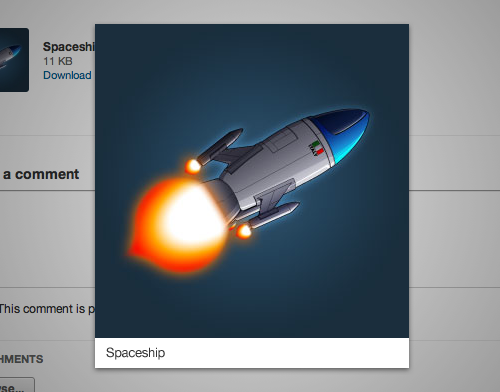 Let us know what you think!
Merc.