Yes, Apollo finally supports bulk editing of time entries. You can now go to the project area, click on "time", run a detailed time report, and edit several entries at the same time (or, delete them):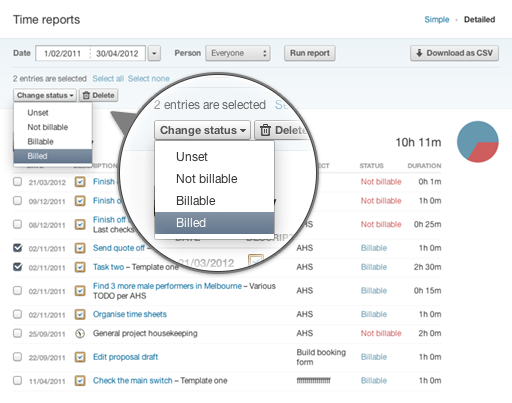 As you can see from the screenshot, you can change the status of your entries after ticking the right ones. You can also select them all. This feature is not just about editing: you can delete several time entries at once if necessary, by clicking on "Delete".
You can also do this magic on time associated to a contact: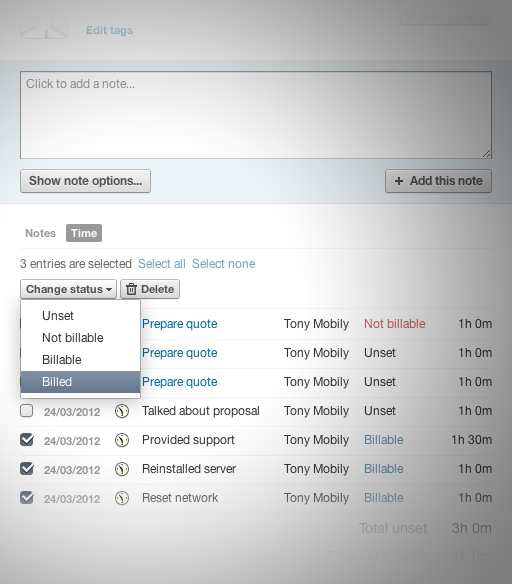 Once you have opened the contact, click on the "time" tab down the bottom: you will have the same powerful bulk-editing screen here.
Enjoy!