Hi there,
Software development happens in small steps. Before our deserved summer break (which is just about to end!), we released several small improvements in Apollo. We covered a some of them last week. Here is the rest:
The "notify" section is now collapsed by default
We gave this some thought, and decided that the main means of "subscribing" to a task should be by dropping a comment. This is what happens naturally in several blogs. It's obviously possible to unsubscribe from a task by clicking on the column on the right hand side. We have been discussing the future of the "notification" area: please let us know your thought with comments, email and twitter!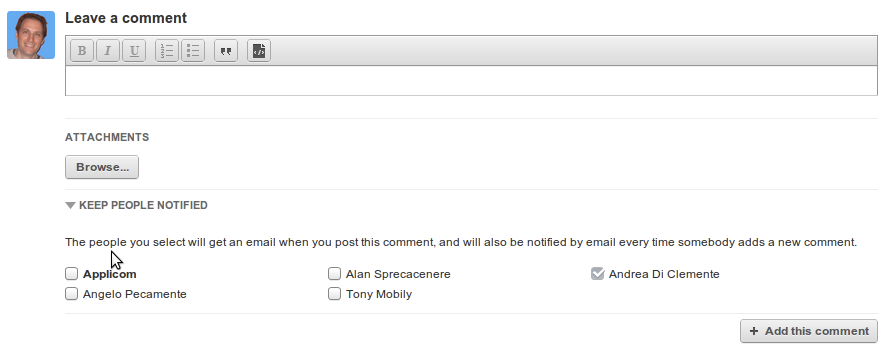 The comment form is tiny -- but it expands!
When we rolled this out, many users thought there was a problem: the Rich Text comment form had suddenly become very small! The good news is that it was done on purpose: when you type a message, it will auto-expand and adjust to the right height, so that typing and re-reading your messages is comfortable. We are discussing the possibility to change it so that it extends vertically more quickly, ala Gmail -- let us know what you think!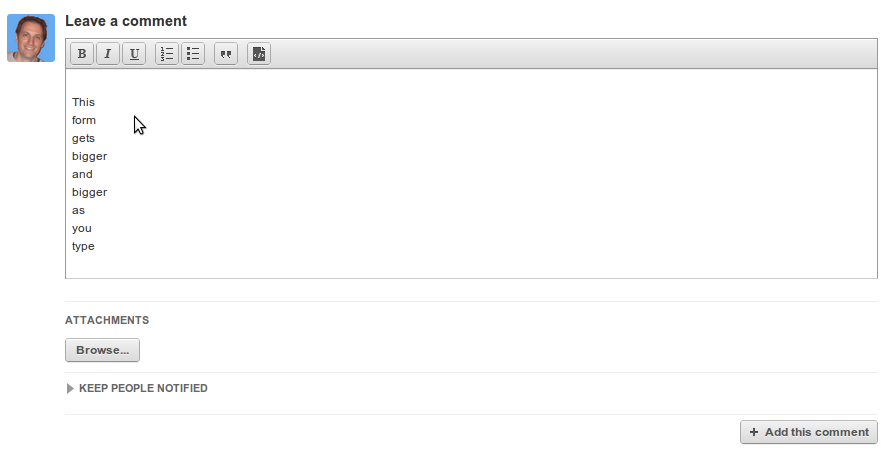 New permission: "can export contacts" for internal users
We decided to improve the permission system so that any internal user could be given the right to export contacts. Many of you already know that we aim at keeping Apollo's permission model very simple. This change however will give selected internal users a way to easily use the company's contact list for mailouts, or import, etc. (And yes, keep in mind that you can select a range of contacts to export! )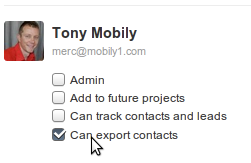 Hopefully, you will be able to make use of some of these improvements!