When we designed Apollo, we decided that we could create some really good notification emails without using HTML. There are, no doubts, several advantages when you use text-only emails: spam filters never seem to bother you; there is never a formatting problem (and believe me, different email clients can render things very differently); finally, they are easier to generate.
The only problem, is that they look "plain". Very "plain". Plus, judging by our users' comments, we obviously overestimated our ability to create good-looking, text-only emails.
We found that there was only one solution to the problem: implementing HTML emails. So, we did!
Here is what an email from Apollo looks like now: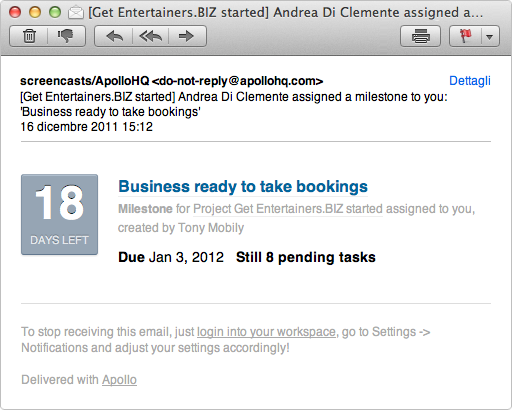 We worked really hard to make sure that everything looks 100% OK even on a phone. For example, this is what you'll see in your iPhone: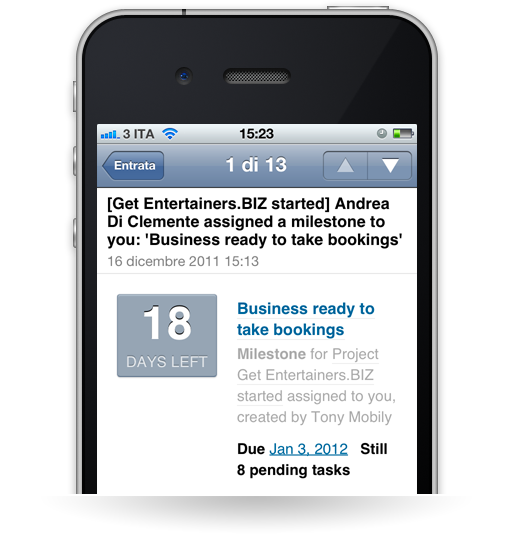 HTML emails are a strange beast. They are rendered by an email client, rather than an established HTML browser. So, please let us know if any one of Apollo's email doesn't render well in your client: we will look into it straight away!