Some of our users probably noticed that over the last few weeks Apollo's changelog changed a lot less than usual. If you thought that we were slacking off development, think again: we worked really hard to upgrade Apollo so that it used the latest version of Dojo. Here the what happened.
Dojo is Apollo's foundation library. It's a very, very important building block which enables us to create an application as great as Apollo. Anything you can see in Apollo is Dojo.
The new version of Dojo has many features that are automatically available to Apollo. For example:
Internet Explorer 9 support. Yes, Apollo now supports IE9. Due to a mixture of bad timing and bad luck, Dojo didn't support IE9 before now. This is now fixed: you can fully use Apollo with IE9 (although we do recommend using Chrome regardless).

HTML5 file uploads. Unless you are using Internet Explorer, you can now upload multiple file at once simply selecting them from your browser's dialogue. Note: Internet Explorer users will still be able to upload multiple files, but will have to select them one at a time.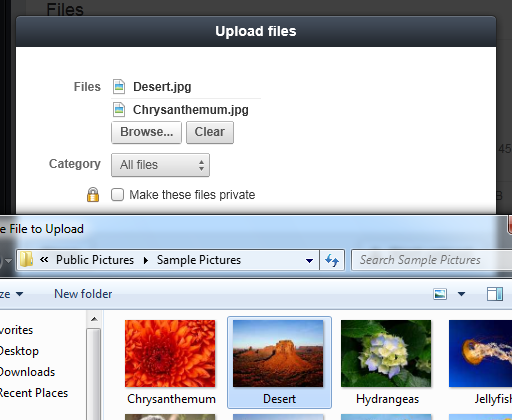 General improvements. You cannot really see the other improvements, but they are there: you can rest assured that the code underneath Apollo is even more solid than before.
Now that the Dojo upgrade is out of the way, we can finally work on more features and fulfill our roadmap for 2012!