Hello friends,
Writing project messages and comments sometimes requires more than just text. You might want to emphasise things, or maybe use some strong formatting. We were very keen on allowing this, and had several options: we could have allowed some HTML tags, or maybe could have formatted the text using Textile or Markdown (if you don't know what they are, don't worry too much!).
In the end, we opted for the solution that was easiest to use for our users: a nice visual editor where you can do basic formatting: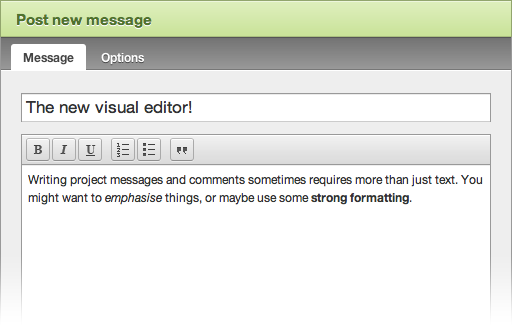 Note that notifications are automatically formatted, so that you will still get a nice, clean email in your inbox.
When you submit the message, it will look exactly as you typed it:

Let us know what you think about this feature. We will improve it over time, based on your comments.
Thank you! Andrea