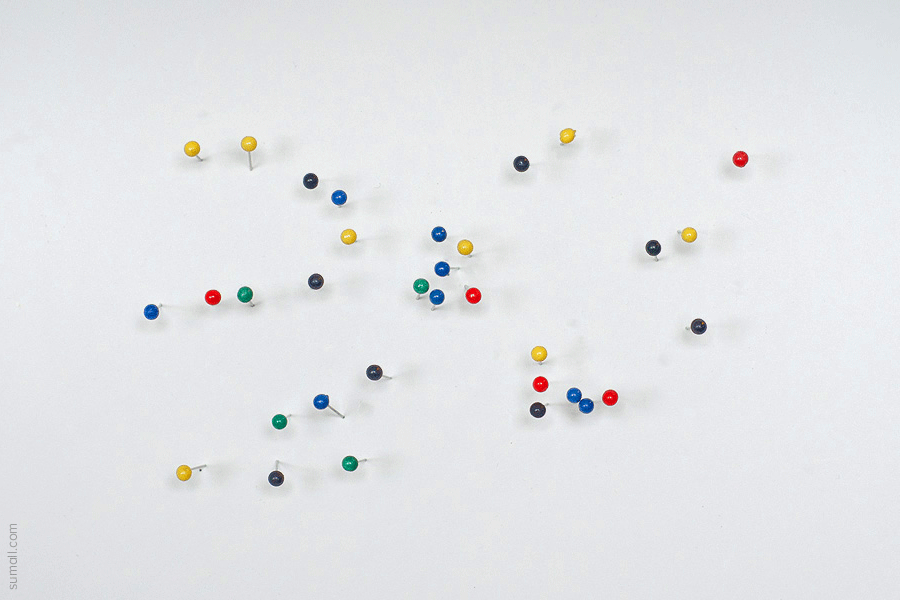 Stop thinking about the goal but focus on the process instead
Organize your projects into tasks, milestones and people responsible while registering their progress, it's critical to put the foundations for a healthy team collaboration. How many messy situations did you experience because no one had a clear role, nor a clear accountability? This often is the trigger that have people start using project management softwares like Apollo.
Adopting a management tool is not enough, we have to embrace the philosophy behind it
Even if we organize our activities, no matter how big they are, into projects, tasks and milestones we shouldn't focus on the achievements, but on the single processes. Many projects are never ending activities or they keep changing because of unforeseen, external events. How can we manage today's unpredictability?
Stop panicking
Perhaps it is easy to write in a blog post, less easy to do it when we have a situation. We need to avoid freaking out anytime something important goes wrong as we risk the whole project. Having a process set and working gives us a frame into which we can act anytime we face a situation. It can be an escalation process or a back-up plan, but it's something we learnt and discussed before.
How to set up an escalating process?
Define the roles: every time roles are well defined and collaborators know when and what to do, everyone works better. Moreover when people know someone is going to take a responsibility, they can free themselves and capitalize their energies on something else. Also it is important to preview the escalation process as a response to unexpected situations. Obviously this has to be agreed and put down, not just as a reminder, but as a statement for anyone to know (that's also the reason why we are going to add Roles support in Apollo projects soon!)
Define the main cases: every business has its own risks and outcomes. We should update our escalation plan every so often. Every time we face a difficulty, we should have a relevant procedure with actions to take us to the right direction. In my experience a good time to do this, is after a project or main task completion. Analyzing is the new must in business administration and you know it. There should be a time to wrap up internally the goods, the bads, the mistakes and the avoidable, even the perfectionables. You need to abstract and generalize these issues to create your procedures.
Define the escalation process: people first, then things. So after understanding the actors and the diverse situations they can occur in, next step is to define "what they should do if...". As per the previous point this is an ongoing activity but instead of that you can set the escalation possibilities before a project. If you are involved in content marketing activities you need to know what to do if the client refuses a first and a second draft; if you are a web developer you define what to do if the deadline cannot be delivered; if you are a no-profit association you should define who should lead the transition between a lost Director and a new one.
Clear? Hope this new article can help some of you to improve your work. Please let us know what you add to your procedures!