Hello there,
When we designed Apollo, we always saw the CRM part as a section where CRM users would write notes about their customers and would assign tasks mostly to themselves, with things to do.
However, Apollo is all about cooperation, and we soon discovered that CRM users wanted to work together, assign contact tasks to each other, and talk about those tasks to each other.
This is why we made it possible to subscribe other CRM users to contact tasks: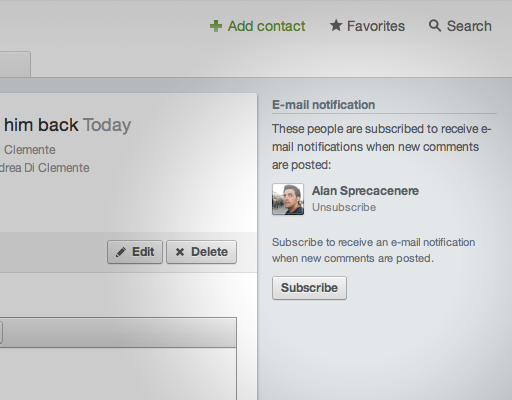 I am sure this small addition will make a huge difference in the way CRM users use Apollo.