Last week, we introduced a new feature where you could finally move elements across projects. When we did, we received the usual (and gratifying) lot of emails to thank us for the new feature -- and obviously asking for more.
One of the common "complaints" was that we didn't allow users to move milestones across projects. We didn't think it would be that important -- and we were wrong!
So, we escalated the issue, and implemented it. So there you are: you can finally move a milestone from a project to another.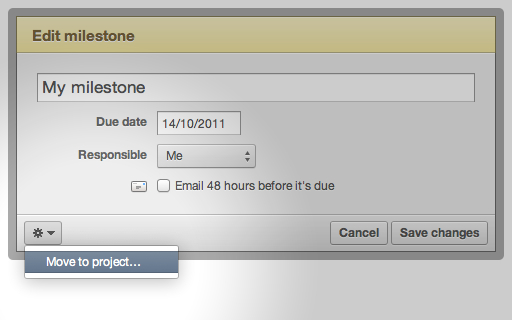 With this deployment, there have been several small (but important) features as well:
1) When a new version of Apollo is available, you can chose to reload it later. This means that if we decide to release a new Apollo just while you were writing a long, long message, you don't have to worry about losing it anymore.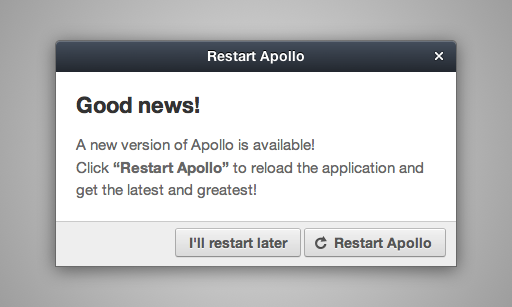 2) The person who creates a task is automatically subscribed to its comments. This will prevent situations where other users write a comment on a task, and forget to notify the original poster (assuming s/he would get a notification regardless!)
3) The activity stream has a new look for messages, which also shows if they have one or more files attached.

I hope you'll enjoy Apollo this week!
Merc.