If you are an Apollo user, you probably already know that we really listen. One of the requests we receive often is to strengthen the time tracking abilities within Apollo. So, the latest feature that made it into Apollo is the "status" field for time entries. This will expand the possible use of timers, in terms of billing — which will be improved further over time.
Every time you add time, you can now set it's billable status: unset, not billable, billable, and billed. This means that you will be able to make a precise distinction of the time you spend on tasks, and have a report of how much was billable.
One note: if you click on the little clock icon next to a task list, you are presented with the small dialogue box with an extra link to "More options":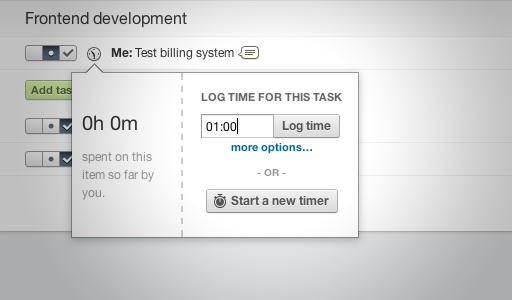 If you click on it, you will have the option to add a description to the logged time, as well as the billing status.
When you go to Project > Time, you can now see the status of each time entry and, more importantly, filter by status: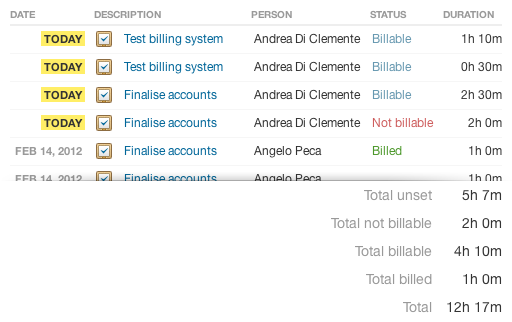 The totals at the bottom of the page will give you a breakdown based on the status.
We will be expanding the time tracking reporting abilities in the future. As always, we are here and will listen to any ideas and hint.
Enjoy!