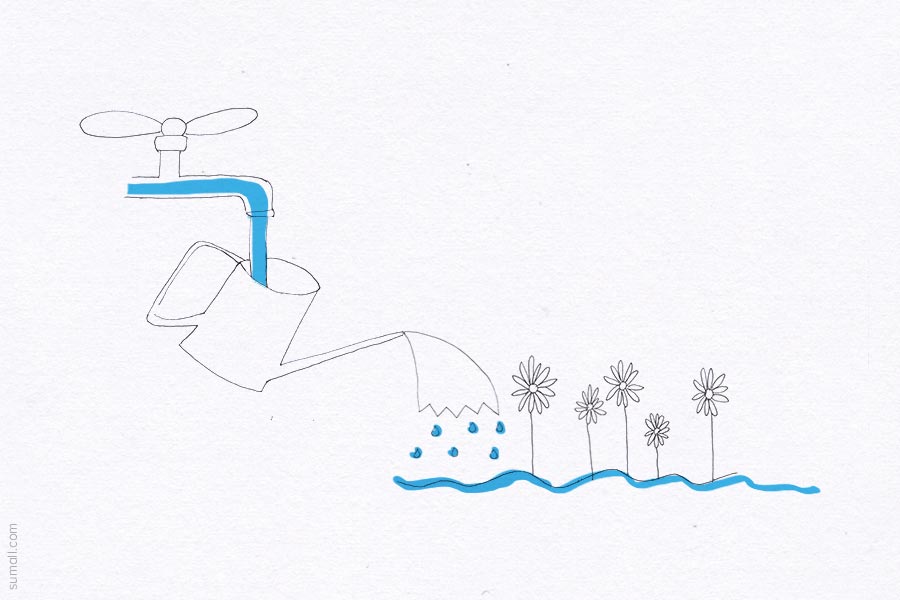 In today's fast-paced work environment you might forget people around you, even if you and your team work side-by-side. As a CEO, entrepreneur or freelancer, you may fail in keeping your colleagues and staff informed on the latest news, meetings, ideas and future developments. And that's too bad. Many of us have experienced it sometimes in the life of working for a large company on specific tasks without knowing the big picture. This can eventually end up creating a lack of vision and motivation with people working just for the payroll. What if we could change this? First we need to change our perspective. We should not place the clients, the social media followers or the journalists first, because the first people are our people.
Why keeping the team updated makes everyone feel better
Take the chance to improve your public speaking — You are going to report and recap everything internally in the first place. Your organization is your place, a secure environment where you can afford mistakes or misunderstandings. It's a great opportunity to train yourself before getting interviewed or pitching in front of external stakeholders.

Get more insight — Your employees get to know you better and you can receive feedback by simply asking: "What do you think?", "Any ideas?" If you are not involving the people around you, you are wasting a big part of your internal resources. Some people don't share good ideas until they are asked for their thoughts. Keep that in mind.

Feedback at no additional charge — Your people already get paid to come to work, and there are no reasons why you shouldn't take advantage of them in the decision making process. Time is too valuable to let it be wasted.
3 actionable tips to start being an Active Communicator
Train yourself and do it daily — Before jumping into meetings and tasks, plan your talks with sponsors, team members and stakeholders as these "talking events" mostly coincide with your meetings. The difference is that your personal communication plan is going to give you a better picture. It's great for you to understand people and situations so you can learn how to strategically deal with them, or even postpone them!

Set one goal for each of your talks — What do you want to get out of that meeting? Do you need to make your staff feel part of a great organization? The meeting should be built all around this one focus, no matter what the specific topics are. If you want a potential client to give you the job, again you can create your presentation thinking about how each element will contribute to that specific goal: length, starting point, final slide, colors, your clothes. You are going to communicate accountability and passion for driving results on a costly effective manner to your next client.

Last but not least: listen! — This post is about "active" communication in order to stress out the idea that communication is an active process no matter who is the involved party. If you didn't understand the main point I'll tell you with different words: being a leader is not about you but it's about the people around you. You need to facilitate the way they can help you, they can give you new clues, overcome weak points, manage complaints and so on and so on. So the best way to start a speech is by introducing to your audience what you are going to tell them (remember you want to have one goal per each talk!) and if they have anything to add just stop any time; say what you need to say and at the end ask for feedback. But don't repeat the rhetorical: "Any question?". Go further and say something like: "It would be great now if you would share with me your thoughts about…" that is the part you recap your talk. This way you make sure they understood and they get a second time to focus on your speech.